Tower Crane Potain HD-40A Hire In Sydney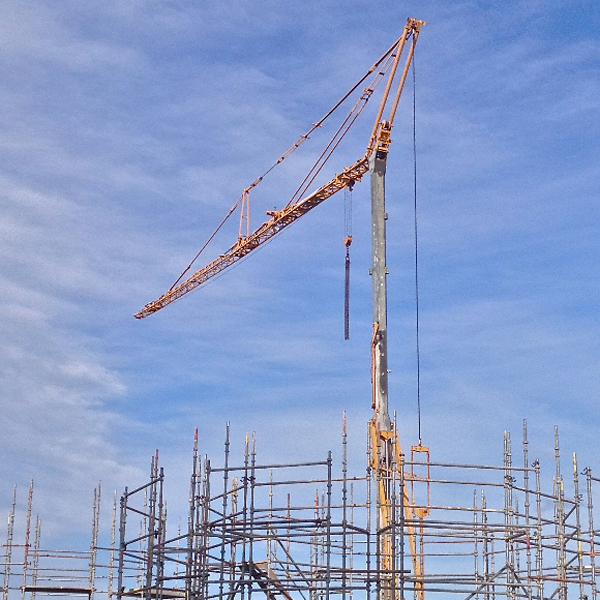 TOWER CRANE POTAIN HD-40A Crane Hire Sydney
TOWER CRANE HIRE SYDNEY SAFETY
Are you looking to obtain the Potain HD 40A for your construction company or an upcoming building project?
Potain HD 40A cranes are famous due to their compact size and the convenience of having a permanent crane onsite. 
Securing a suitable tower crane with the right jib length is crucial to accomplishing your desired objective. There are three kinds of tower cranes: luffing, hammerhead (including topless), and self-erecting cranes. 
Tower Crane Potain HD-40A Features
Here is a features overview of this Potain self-erecting crane:
8,818 lbs maximum load capacity

114'-10″ maximum operating hook radius

101'-8″ maximum hook height with the jib set at 18 degrees

75'-6″ maximum hook height with the jib set at 0 degrees

18 different jib configurations

Hoist speeds up to 213ft/min with 2,205 lbs

Trolley speeds up to 138 ft/min with max load

Swing speeds up to 0.8 rpm with max load

Manitowoc CraneCARE

comprehensive support
Rapid unfolding and erection due to the advantages of Hydraulic technology

Easy transport on a single train, trailer or semi-trailer

Reduced dimensions, short rear slewing radius
Tower Crane Potain HD-40A Sydney Crane Hire, AOR  Cranes
Powered by the best in hydraulic technology, the Potain HD 40A can be easily & quickly transported & erected with a short rear slewing radius. 
AOR Cranes offers tower cranes to many suburbs within and towns around Sydney, including but not limited to: Penrith, Parramatta, Muswellbrook, Tamworth, Campbelltown, the Central Coast, Richmond, Blacktown, Newcastle, Port Macquarie and Narrabeen.
Take a look at our other tower crane options such as
X
Book Now Form
Error: Contact form not found.