AOR Cranes and Rigging are a crane hire company in Manly Vale that offer a diversity of distinctive cranes to cater to all of your construction needs. 
Here at AOR Crane Hire, we pride ourselves on providing a professional, reliable service. Our team of professional crane drivers and technicians will execute all of your demands to a high degree as they are all fully certified, licensed and insured. 
Safety can be a critical concern regarding crane use; however, AOR cranes always ensure all necessary safety precautions are made to keep you protected. If you are looking for crane hire companies in Manly Vale, we are furnished with all the supplies you need.
As well as offering our services all across Manly Vale and its surrounding Northern Beaches suburbs, we also provide crane hire in Northern Beaches suburbs. Regardless of the magnitude of your project, we can ensure that we provide crane hire in Sydney that is completely customised to you and will help you tackle your project with ease.
If you would like to find out more information on crane hire in Northern Beaches suburbs or Eastern Suburbs with us, do not hesitate to get in touch with a member of our team today.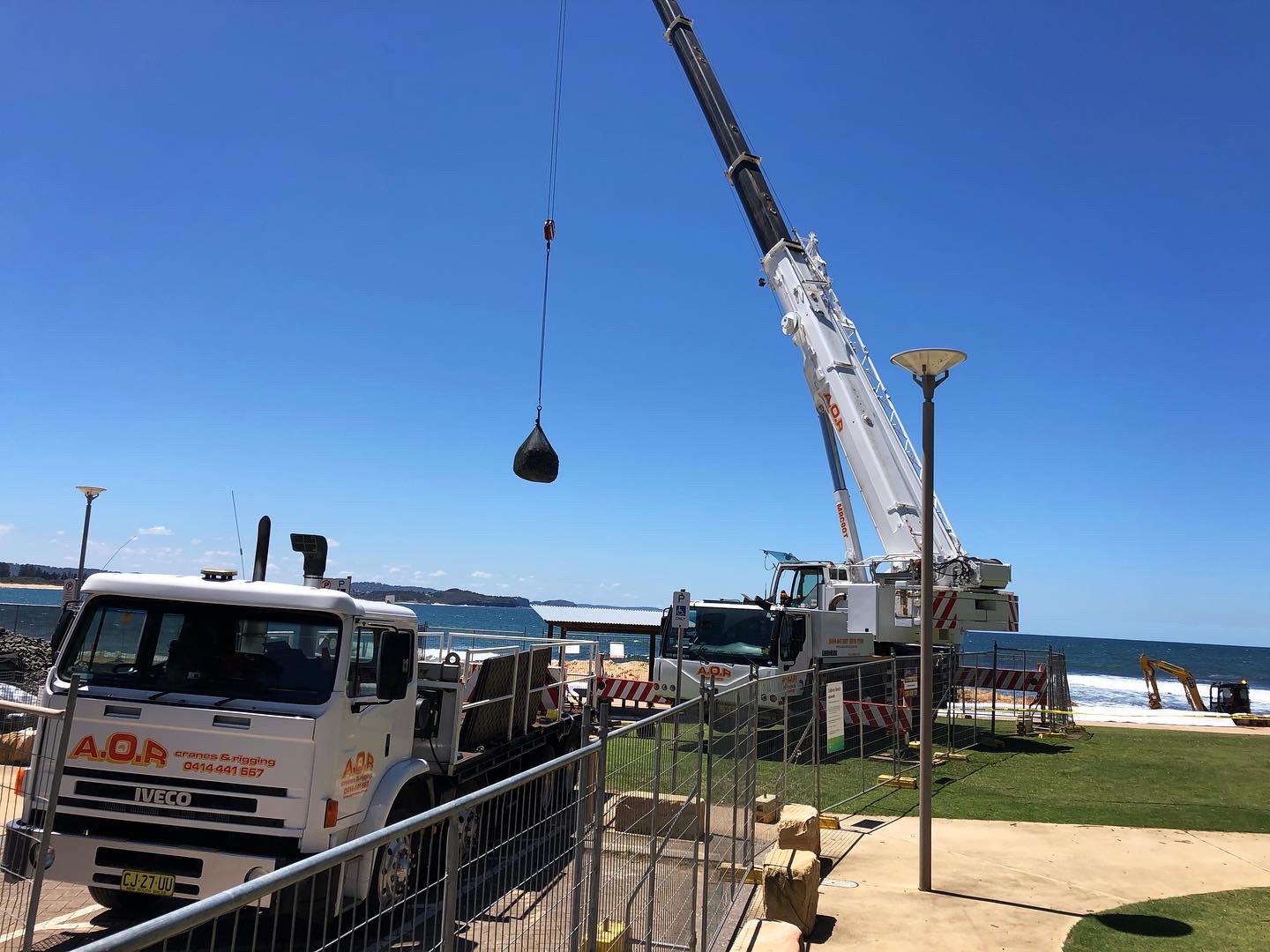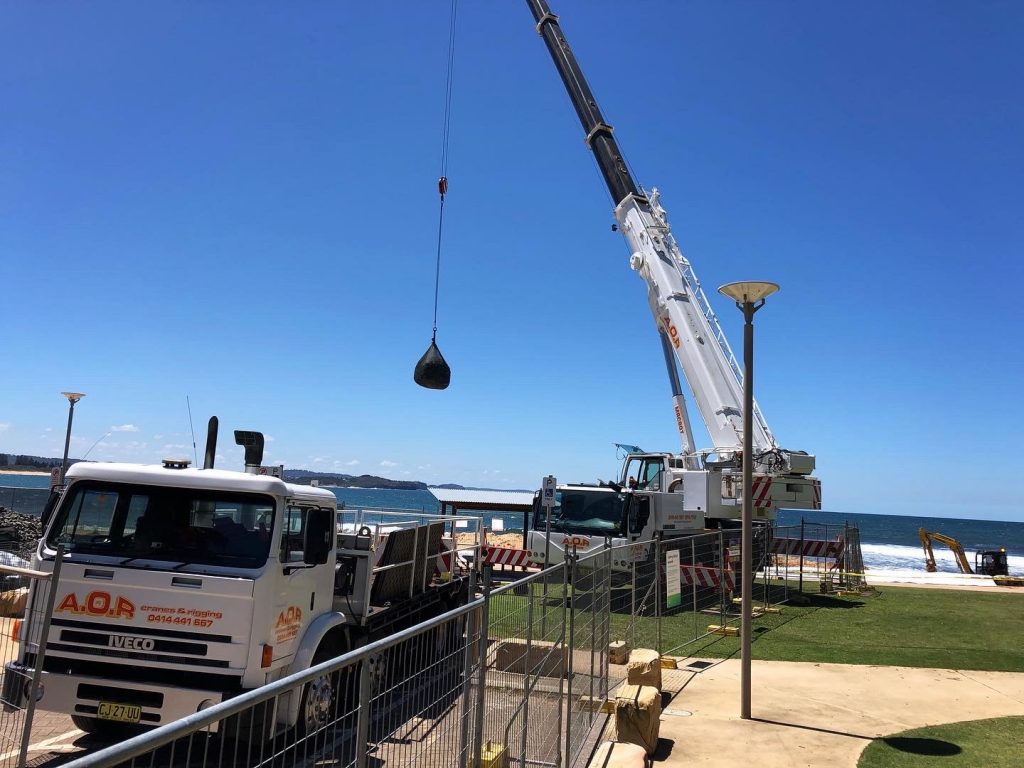 AOR Manly Vale Crane Hire:
Tower Crane hire Manly Vale: At AOR Cranes, we are excited about providing high-quality Crane hire and rigging services. Our passion, combined with our vast experience and industry knowledge, perfectly sets us up to serve every one of our clients with flawless products and services. 
Suppose you choose us for tower crane hire. In that case, you will be comforted with the knowledge that all of our cranes are regularly serviced, maintained and of high specification, as the safety of our customers, workforce, and the general public is always our main priority. 
Are you in need of any additional information about our  Tower Crane hire or any other of our products and services? We look forward to hearing from you! Do not delay getting in touch with a member of our team on 0299 131 792, or visit our contact us page for clarification.
Mobile Crane Manly Vale: You'll have access to various benefits that will equip you for your project's success when you hire a mobile crane here in Manly Vale. This alone will provide you with the peace of mind that both efficiency and safety will be maximised on your project, just by utilising mobile tower crane hire services.
Not only will you benefit in terms of efficiency and safety, but our mobile tower cranes also can handle a great lift capacity, allowing you and your team to work more efficiently and productively. Choosing AOR crane hire will make your project much more straightforward in every aspect.
Why hire AOR Crane and Rigging Services?
Our crane rental service Manly Vale meets you with the peace of mind, productivity and maximum safety your project demands, just by utilising mobile tower crane hire services. Our mobile crane and tower cranes are capable of remarkable lift capacity, allowing you and your team to figure more efficiently and productively. Why hire from us? We make your project much easier via:
Exceptional standard of crane hire Manly Vale: It is one thing to have crane rentals and another to know precisely how business works and how your customer satisfaction can heighten, always. This is what we consider here at AOR crane and rigging company. We give you service beyond the regular standard to have your construction project completed 100% no matter your building plans. We can assure you that we can solve all of your crane issues so that you can embark on your construction work. You can choose AOR Crane company today when you call now to begin the plans here in Manly Vale.
Affordable cost and reliable services: Getting crane services that you can rely on and make your regular go-to here in Manly Vale is the desire of everyone. AOR cranes and rigging can meet those expectations. Our crane hire service Manly Vale is reliable for any kind of crane requirements that you need. We understand how costly hiring a crane for a site can be. This is why AOR stands unique. We give a breakdown cost that would still be very friendly for your pocket. All you ought to do is call now to see how our rental plans best suit your project.
AOR Crane Services' professional team: Our trained team is always ready to help you handle the equipment on your site. We don't work with novice minds but rather skilled hands, so you can trust our judgment. AOR crane teams have that team Spirit that will show in how things are handled. Everyone has a sense of responsibility for how to play their part in the setup.
Family-run Business: We have a legacy that we cannot afford to destroy. Over the years, we have built a culture around our firm: always adding ideas to create a better customer experience. Being a family-run business, we channel all our efforts to give our customers a satisfactory service. We always want to keep our legacy as crane experts. 
Timely, efficient, and reliable services: Once you put a call through to the AOR crane company, our next move is to get the crane right to your site. We are always known to be alert and have no plans to waste the time of our precious customers. We offer all the crane services with efficiency, and our reliability is nothing short of 100%.
Our Sydney Crane Hire Locations