Are you looking for a crane hire Randwick service that is efficient, professional, reliable, and affordable? If yes, you cannot get any better than AOR Crane and Rigging Services. AOR Cranes have delivered exceptional crane hire services to our clients for the last 25 years. We offer our services to Sydney's commercial and residential sectors. Should you have any questions or concerns, please don't hesitate to call us at 0414 441 667 or email us. Our team of professionals are highly trained and skilled in handling various types of lifting equipment. They ensure that your project is completed on time without any downtime.
We effectively manage the entire process of each job with the highest possible standards, from initial enquiry and quotation to delivery, operation and completion. Our fleet of cranes is modern and well maintained to ensure optimal performance on your site. You can rent from our short-term and long-term fleet of Franna cranes, rough terrain cranes, crane trucks, all-terrain cranes, and mini crawler cranes. Our cranes are suitable for residential, commercial and industrial projects.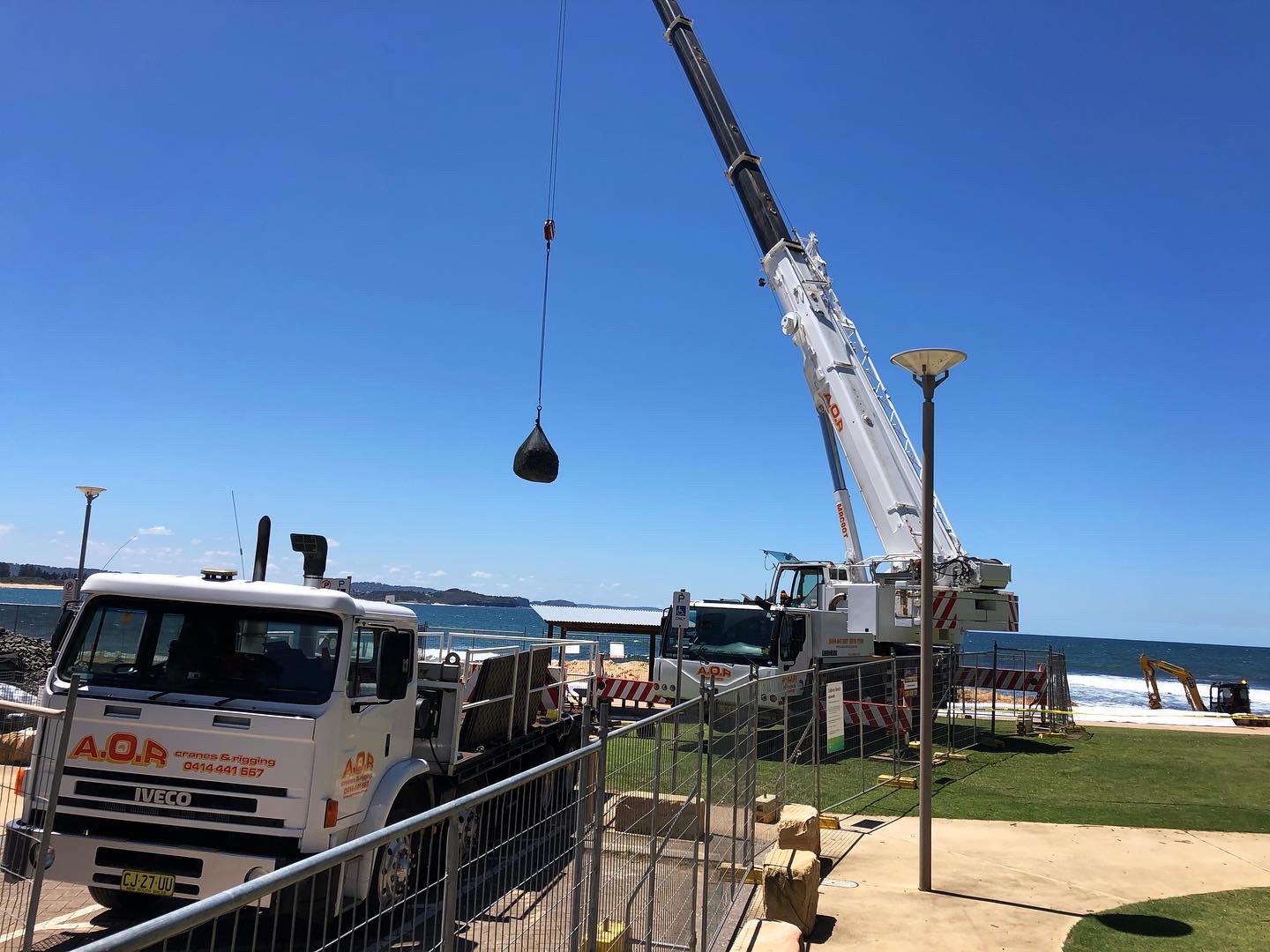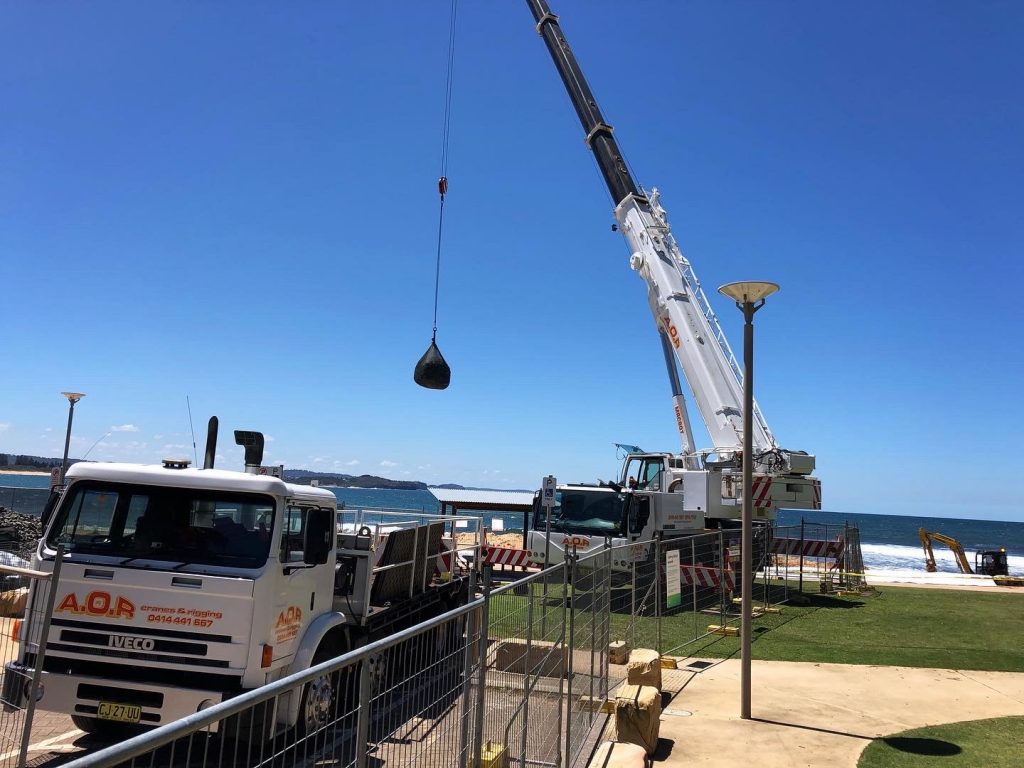 Tower Crane Hire Randwick
Our All-Terrain mobile crane hires in Randwick are ideal for any jobs where the site may be hard to access with other larger cranes. If you are working in a confined space, our team at AOR Cranes can help you out. These cranes have four-wheel drive capabilities to travel easily over rough terrain. They also have hydraulic outriggers that enable them to maintain stability when lifting heavy items. The size of this crane also makes it easy to manoeuvre in tight spaces as it has a smaller footprint than other types of cranes.
Franna Crane Hire Randwick
Franna Cranes are one of the most popular options we provide. They are highly versatile and able to lift a range of loads with ease. The 20t crane is fitted with a Volvo engine, automatic transmission and all-wheel drive, which allows it to operate over rough terrain without any issues. This crane has a maximum reach of 23 metres thanks to its telescopic boom design and can also lift high loads due to its hooked jib design that provides up to a 3.5m radius.
Mobile Crane Hire Randwick

No one can match our service or reliability for mobile crane hire in the Eastern Suburbs. We have an extensive fleet of cranes and lifting equipment with so many cranes available Australia-wide. Our fleet includes:
Tower Cranes

Franna Cranes (pick & carry)

Mobile Cranes (All-Terrain)

Rough Terrain Cranes

Crawler Cranes
Our rates are competitive for mobile crane hire in Randwick, and our staff are always friendly. Our Cranes come standard with safety features such as security cameras and emergency stop buttons. If something happens during use, it will be easy to shut down before any major damage occurs. This means that we have the safest cranes on the market for your help.
All Terrain Crane Hire Randwick
We can always assist you if you are looking for an all-terrain crane for hire in Randwick. At AOR Cranes, we provide a reliable service across the wider Sydney region. The Tadano TR-160M rough terrain crane is the largest in our fleet and has been fitted with a new engine that meets Australian Emission Standards making it ideal for use in many areas. With its maximum lifting capacity of 160 tonnes and a maximum reach of 30 metres, this crane will get the job done. Our all-terrain cranes are available with highly trained operators who will ensure your project is completed on time and according to budget.
Why hire AOR Crane and Rigging Services?
Here are the top reasons to choose AOR for your Randwick crane hire:
Our Sydney Crane Hire Locations