Are you looking for reliable crane Hire Bondi? Easy, choose AOR Cranes. There are risks involved with crane work if they aren't managed correctly. We are professional and trustworthy, and we know and understand all laws and safety regulations about working at height and all the ins and outs of carrying out crane work, making sure you get the safest and most trustworthy service possible. Our Bondi crane hire will help you achieve your construction task more effectively, at a low cost.
AOR Crane and Rigging Services is one of Sydney's largest crane hire companies. We're a family-run business, and you can rely on us to provide you with reliable and affordable crane hire services. Our clients are our priority, and we strive to provide them with the highest quality of service possible. We're proud to have been working in the industry for over thirty years now. Our customer-oriented approach has helped us grow over the years. Our experience allows us to tackle any job, no matter how big or small it might be. We have a wide range of cranes available for hire, so regardless of the size of your project, we can help you complete it using one of our cranes.
We understand that every project comes with unique challenges and obstacles. That's why we'll make sure that all your requirements are met before we start work on your project. You can rest assured knowing that we will provide you with a crane that perfectly suits your needs and requirements. At AOR Cranes, we have a fleet of cranes for all types of residential, commercial and industrial projects. We effectively manage the entire process of every job to the highest possible standards. Our modern fleet of Franna cranes, rough terrain cranes, crane trucks, all-terrain cranes and mini crawler cranes are available for both short and long term hire.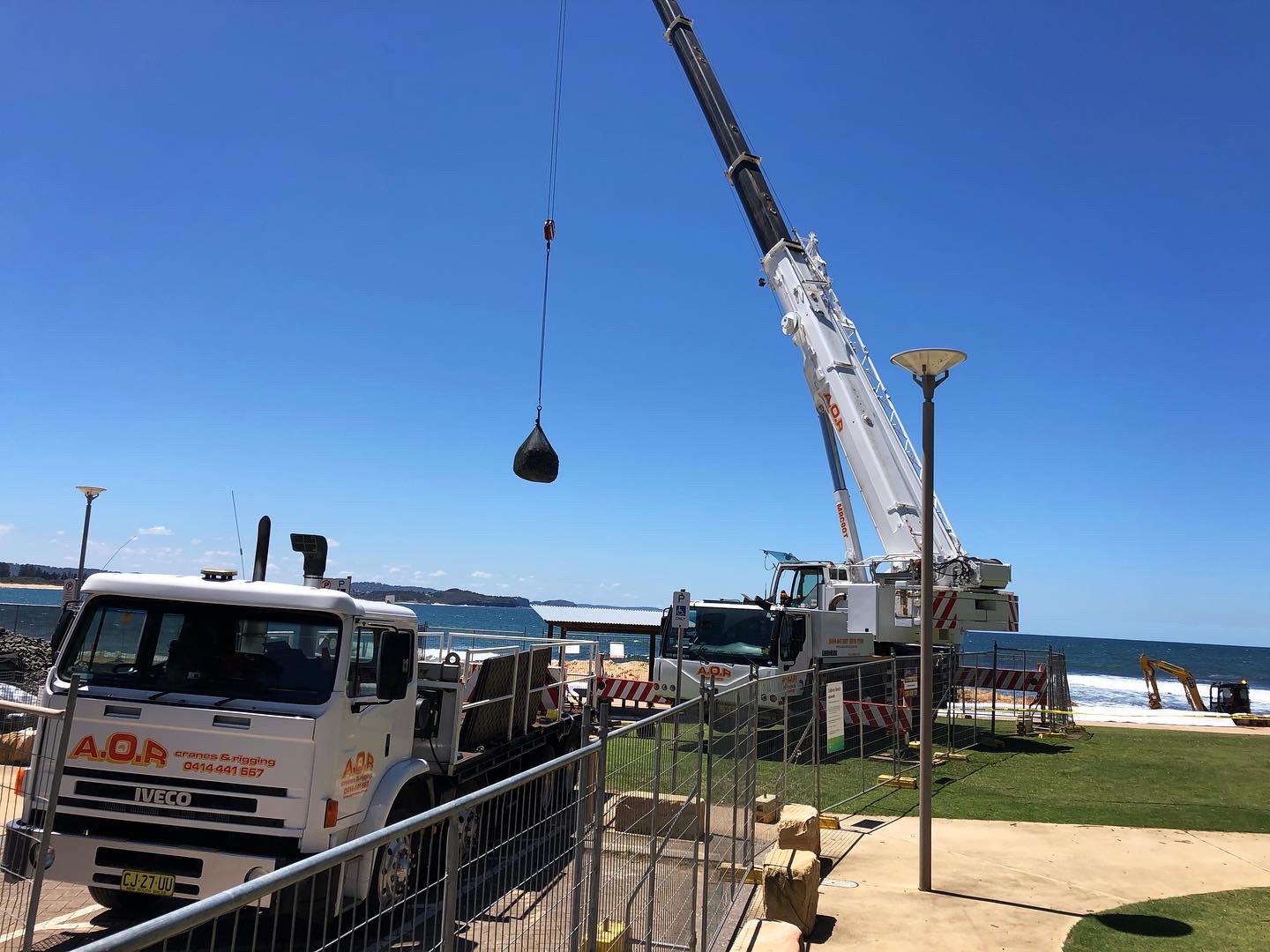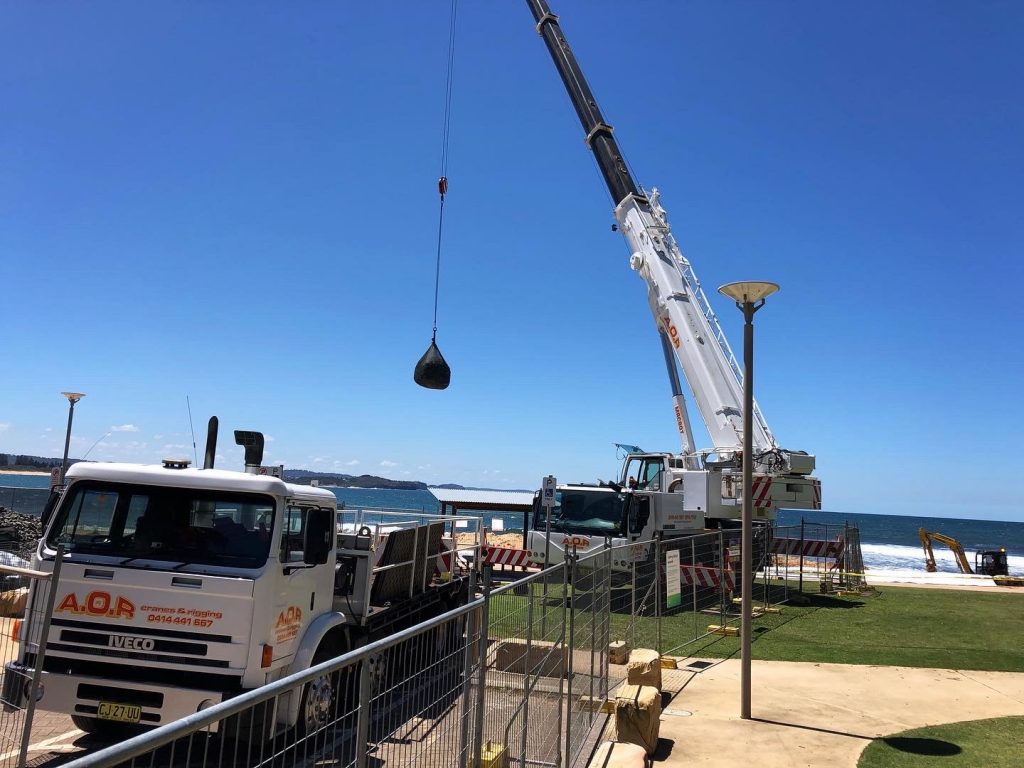 Tower Crane Hire Bondi
Our tower cranes are used in construction sites across Bondi and Sydney for residential, commercial and civil development projects. We work with construction companies to provide affordable, high-quality cranes which they can hire on a short or long term basis. As part of our tower crane hire service, we also provide qualified operators, who can either be supplied by us or chosen by you as part of our hire packages. 
With our advanced, easy-to-use tower crane booking system and highly qualified team, you can be assured of an exceptional crane hire experience. We offer a range of tower cranes to meet your requirements and budget. Our team provides professional advice on which crane best suits your job. If you have any questions or concerns, please do not hesitate to contact us at 0414 441 667 or email us.
Franna cranes are some of the most versatile machines in our fleet. They can be used for a wide range of building, construction and infrastructure projects, on residential sites and in large-scale industrial situations. They are ideal to use when overhead obstacles such as power lines or trees are present on the worksite. Our Franna cranes are available with various attachments and our Franna crane hires services in Bondi include assembly and disassembly at your site, and also driver & labour-hire if you require it. 
Our mobile cranes are available for short or long-term hire. We provide mobile crane hire services to the residential and commercial markets with unbeatable customer service. Our mobile cranes have a lifting capacity of up to 20 tonnes (subject to load charts) and can be hired for short or long term requirements. We provide all rigging equipment, including slings, chains and shackles. A mobile crane is essentially a crane that is mounted on a carrier, they are available in various sizes and capacities ranging from 8 tonnes and above.
All Terrain Crane Hire Bondi
All Terrain Cranes are perfect for lifting loads to 40 tonnes in difficult to access areas both on and off-road. The Liebherr LTM 1040-2.1 is a reliable and efficient all-terrain crane with excellent lifting capacities. This crane has a capacity of 40 tonnes at a 3-metre radius, making it one of the most popular cranes we offer. Tower cranes are ideal for lifts on rough terrain, bridges and construction sites. 
Why hire AOR Crane and Rigging Services?
AOR Crane Services, a family-owned and operated Bondi crane hire business, that was established years ago. We offer many crane hire options and prid ourselves on being the best in the business. 
Our company takes pride in offering exceptional services to our customers who have trusted us for their crane hire needs in Bondi. At AOR Crane Services, we offer remarkable experiences at an affordable price. We are a leading name when it comes to crane hire Sydney. Our expert team is ready to serve you at any time you need. We are backed by a team of experienced professionals in this field and can handle any crane hire needs you have in Sydney with ease.  As one of the most dependable names for crane hires, Bondi, we have served the area for more than 25 years. We have a team of experts who are highly competent in this field. Our experts always strive to deliver timely and high quality services. We are committed to offering the best service and ensuring that the work is done on time.
Our Sydney Crane Hire Locations