Any lifting job in construction requires complete safety and efficiency. Northern Beaches Construction Service Providers cannot properly complete projects if they're unable to move materials and equipment safely. As your business grows, your lifting equipment may also need to grow. That's why it's important to coordinate with professional Northern Beaches crane hire Service providers like AOR. An effective crane and rigging team should understand the full scope of your project and provide reliable crane hire Services in Northern Beaches. AOR Crane and Rigging's team are ready and willing to help you handle almost any lifting tasks that may happen at your construction job sites. We have a wide portfolio of services and an outstanding reputation for working with safety standards. Our knowledgeable team and our experience are what sets us apart from others and enable us to provide you with a best-in-class experience with Northern beaches crane hire service. We comply with all the government regulations and safety standards when performing each job for our customers to get the best outcome.
AOR's Northern Beaches Crane Hire
AOR Crane and Rigging Understand that heavy hauling activities at construction jobs require properly serviced industrial cranes. We have an experienced team and quality professionals and equipment to cater for all your lifting needs property and safely with AOR's safe and reliable Crane Services Northern Beaches.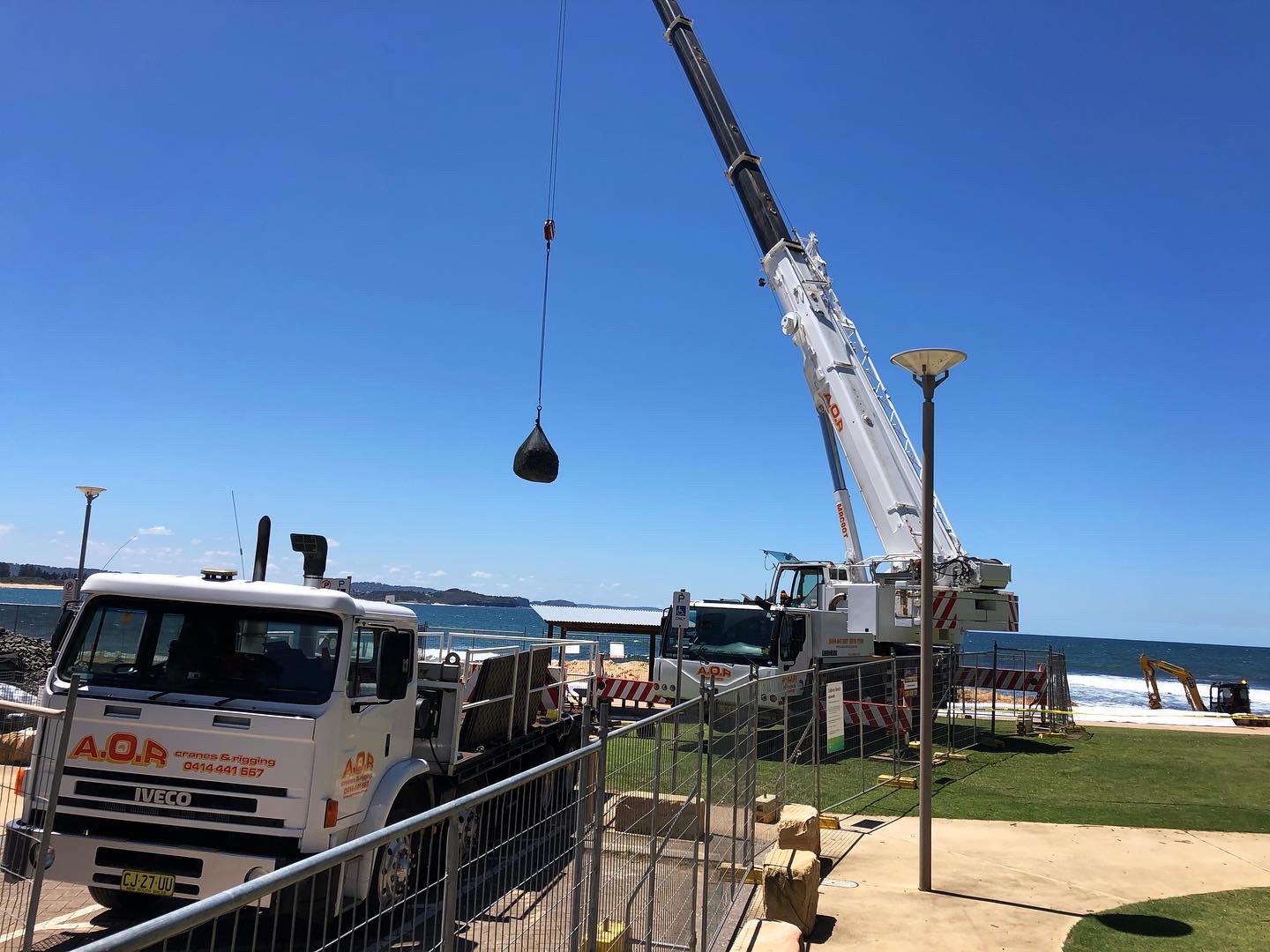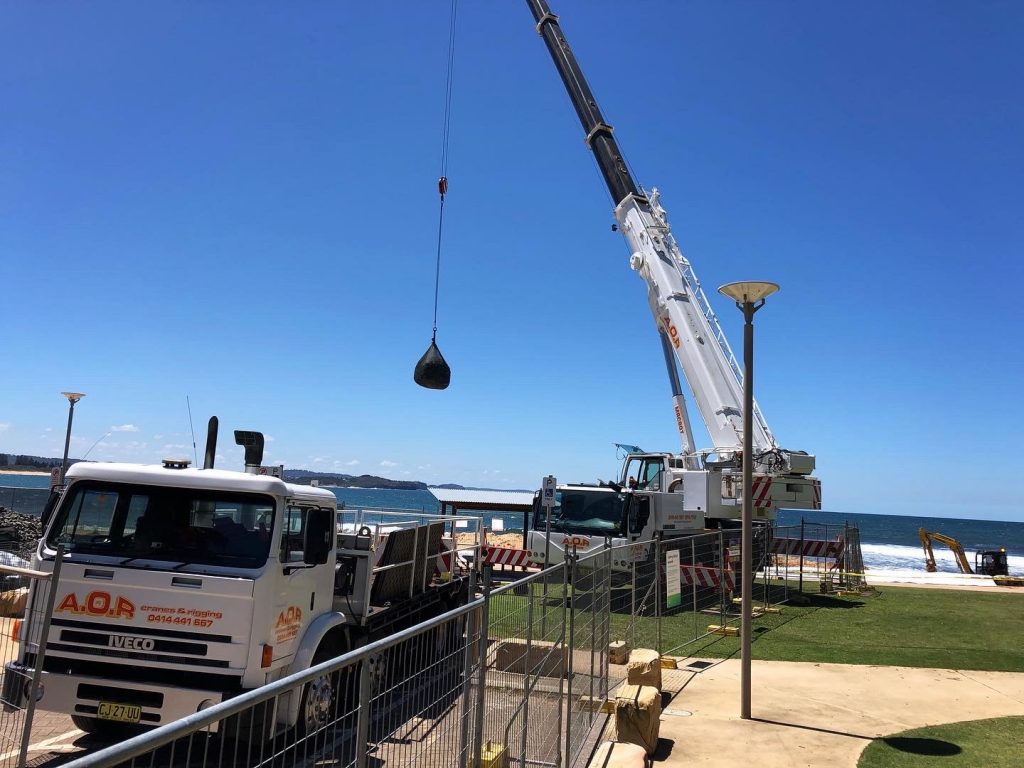 Tower crane hire northern beaches
Tower cranes are essential in the construction business and big-scale manufacturing units. Lifting weights and moving heavy objects during construction is one of the hardest jobs. AOR Crane and Rigging is ready and willing to provide customers with crane hire northern beaches service for industrial and construction sites. Northern beaches crane hire services from AOR Crane and Rigging are aimed at providing customers with Powerful, efficient, and versatile tower cranes. So, you can trust us for high-powered and well-maintained tower cranes to carry out construction projects.
Mobile crane hire northern beaches
Our team can work in every industry and construction environment, from a private house to large construction projects and complicated industrial sites that require heavy lifting of materials and equipment. Mobile crane hire Northern Beaches are provided by highly experienced professionals trained to help you complete your construction projects with the highest safety levels.
Why hire AOR Crane and Rigging Services
Our fully trained staff at AOR Crane and Rigging are always ready to operate modern equipment, provide exceptional Northern beaches crane hire service, and find new ways to carry out construction projects safely and efficiently. You can count on us for:
Exceptional standard of crane hire Northern Beaches

A wide variety of cranes suitable for all construction and infrastructure jobs

An expert team capable of working across small and big construction projects

Experienced team with exceptional skills to figure out the best and most cost-effective way to complete your projects successfully and safely.

Timely, efficient, and reliable services customized to the needs of each project
AOR Crane Services' professional team
You will find our cranes, equipment, and personnel on your construction site to help you with your residential, commercial, and infrastructure projects. We always continue to expand our fleet and provide our customers with Crane and Rigging Northern Beaches services. We will exceed your expectations with integrity, safety, and flexibility. Our trained team is always adding to their skill set with regular in-depth training on the latest tools and technology to be used in construction and infrastructure projects.
Family run business
AOR Crane and Rigging is a family-run Crane and Rigging Northern Beaches Company holding all the necessary accreditations, skills, experience, and knowledge to properly carry out your construction jobs. Our specialised cranes and qualified team of professionals are confident that they can find the right solution for your project in the shortest time possible, providing reliable and fast Northern Beaches crane hire services.
Northern Beaches locals
We are a family-owned business with years of experience in the industry. We adapt to meet the needs of our client base with reliable and efficient Crane Services Northern Beaches. We believe in customer satisfaction and safety when providing our customers with crane hire services. So, don't fret about lifting heavy loads on your site, just give AOR cranes & rigging a call!
Our Sydney Crane Hire Locations