Crane Truck Hire Sydney
Do you need a crane truck hire in Sydney? For big or small jobs, we have crane trucks for you to hire. Call us now on 0414 441 667. AOR Cranes is Sydney's best crane truck hire company. We have a massive range of cranes to meet all of your needs, and we offer affordable and competitive prices. We provide all types of crane truck hire services in Sydney and its surrounding suburbs along with our experienced and licensed drivers.
Our heavy-duty crane trucks are equipped with the latest technology to ensure a smooth ride to your destination. Our technicians and drivers are friendly, honest and punctual. Our crane trucks are suitable for heavy lifting and can lift anything from tree trunks to large air conditioning units. Our crane truck hire service is the perfect solution if you need your equipment delivered safely and securely.
Our crane trucks are available for:
Heavy lifting

Moving goods safely & securely

Freight transport
Contact us today for a free quote on our crane truck hire services in Sydney!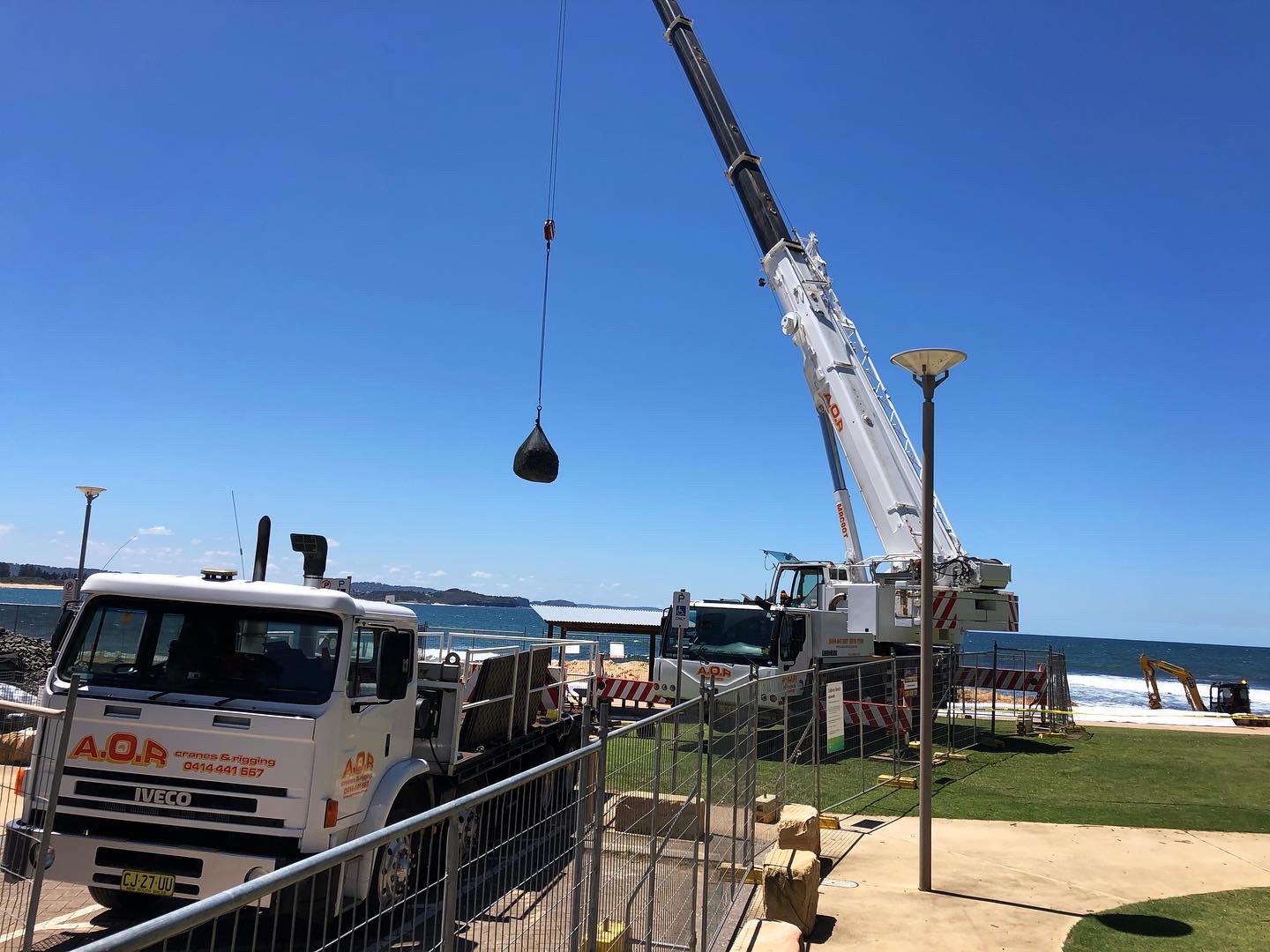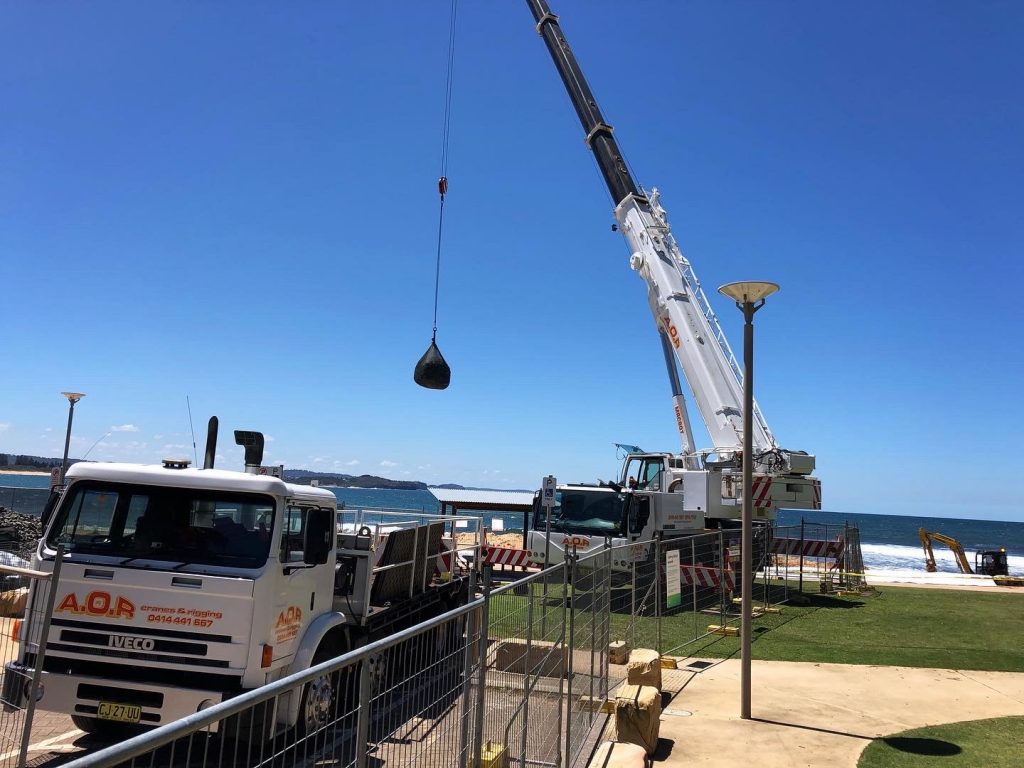 Types of Crane Trucks
There are several types of crane trucks that you should know about before you choose one to hire. The various types include:
City Crane Trucks – City creane trucks are used in urban areas where there's heavy traffic and a need to lift heavy equipment to upper floors of buildings. The smaller boom allows these vehicles to get into areas that other cranes likely can't access.
Rough Terrain Crane Trucks – Rough terrain crane trucks for hire, such as the Tadano TR-160M are primarily used in areas where the ground is uneven or otherwise difficult to navigate. They're excellent for most construction sites and anywhere else with an uneven terrain.
All Terrain Crane Trucks
AOR Cranes provides All Terrain Crane Trucks Sydney for hire, including the All-Terrain Crane Liebherr LTM 1040-2.1. All-terrain cranes are mobile, four-wheel-drive cranes with all-terrain capabilities and can be driven at road speeds on public highways. They are typically used for long-distance heavy lifting and deliver excellent performance over rough or soft ground.
The key features of our all-terrain crane trucks include:
40-tonne lifting capacity

Strong, purpose-built chassis suitable for heavy-duty lifting applications

Fully enclosed air-conditioned driver's cab with clear 360° all-round visibility

Self-levelling telescopic outriggers and stabiliser legs that ensure maximum stability during lifts

Wireless remote control systems for safer and more efficient operation in high-risk areas like around overhead power lines.
Their ability to move over rough ground means they don't need to be located on roads, making them a good choice for work in remote areas. However, they can also be used on flat ground and asphalt surfaces if needed. All Terrain Crane Trucks are designed to operate on any terrain condition. These crane trucks are equipped with hydraulic outriggers and stabilisers for operation in uneven terrains. All Terrain Crane Trucks are easy to manoeuvre and deploy at any location. The cab is elevated for better visibility of the load, ensuring safe operations.
City Crane Trucks
The 13-T City Crane Truck is one of the most popular trucks in our crane truck range. It's a purpose-built crane truck that's designed for ease of use and simplicity. The 13-T city crane offers several features that make it one of our most preferred truck models, including:
Dual fuel tanks (not shown in this photo)

Full central access ladder with secure handrails

Efficient engine with low fuel consumption (16L/100km)

Reversing camera

Power windows

Spacious cabin with comfortable seating for driver and passenger
At AOR Cranes, we provide some of the finest crane truck hires in Sydney. Our crane trucks are available for both short and long term hires. Our hiring service allows you to benefit from our services without having to invest heavily in purchasing equipment. We offer flexible rates to suit all budgets and requirements, ensuring that you get the most from our services without having to spend a fortune in the process. We have a wide range of Crane Trucks For Hire in Sydney. Give us a call today to talk about your requirements and how we can help.
At AOR Cranes we have a large fleet of well-maintained trucks and all our drivers are fully trained and qualified in the safe operation of cranes. Plus, all of our trucks are fitted with AutoPlan and GPS tracking to monitor our fleet location. If you have any questions about our crane hire services or want to request a quote, please contact us today on 0414 441 667 or fill out this form.
Our Sydney Crane Hire Locations