AOR is a Member of the Crane Industry Association of Australia; our equipment is serviced to the highest standards and comes with logbooks and Crane Safe Certification as per OH&S Standards. Our current fleet is designed to suit most requirements but should your project extend beyond these cranes we are happy to organize additional resources to suit your needs.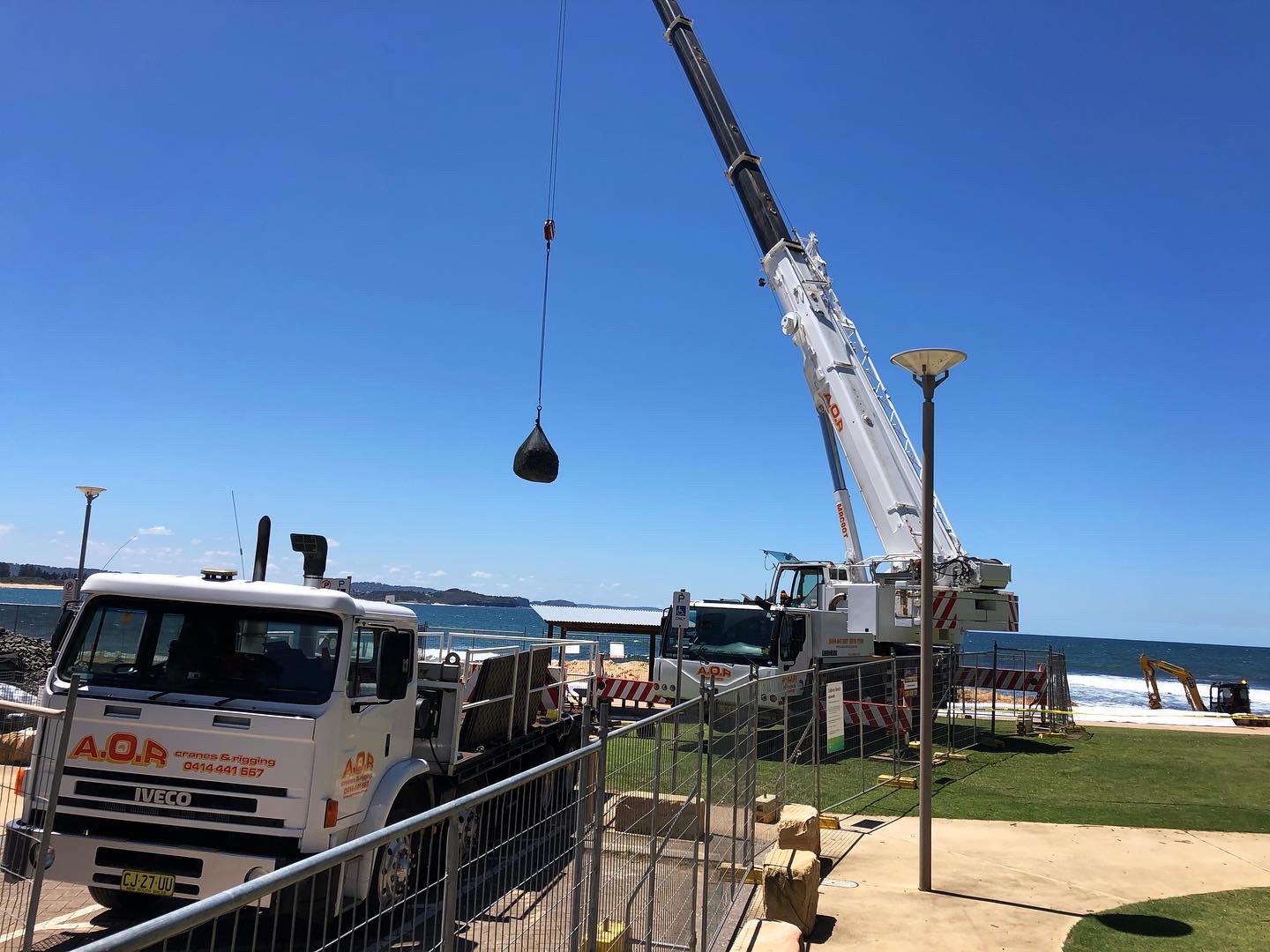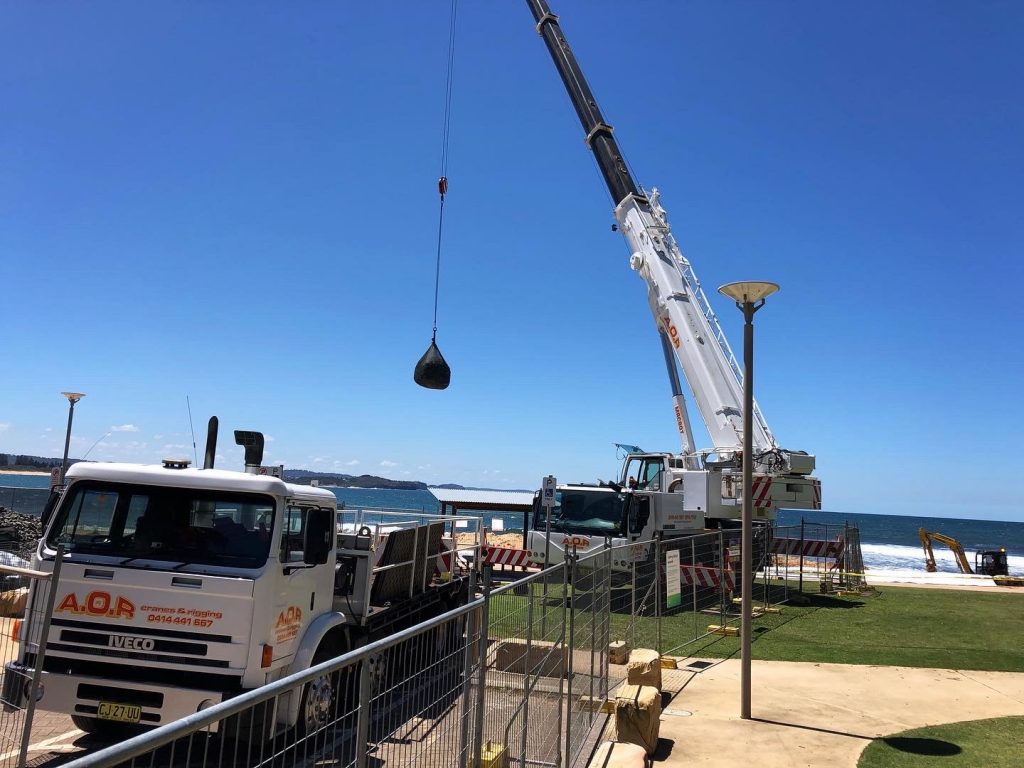 Ancillary equipment includes:
Spreader Bars, Bins, Brick cages, Personnel Box's.
Fully equipped utes with welders, core drill machines, drills and all associated equipment to carry out onsite rigging and fitting duties.
Since our inception in 1992 we have worked on numerous projects in the Sydney metro area, NSW regional areas and interstate.
Over the years we have had a strong alliance with Sydney Water and worked on many of their projects and site upgrades including:
North Head Sewerage Treatment Plant
Rouse Hill Recycled Water Plant
Glenfield & Liverpool Sewerage Treatment Plant upgrades and renewals
The Desalination Plant at Kurnell, where we built the Delivery Pump Station and Electrical Switch Room for the Delivery Alliance.
Other projects include:
AOR was also involved in the erection of the 'count- down' clock for the Sydney Olympics which required the installation and dismantling on top of Centre Point Tower in Sydney's CBD.
AOR has also built Dewatering plants at Cadia Gold Mine in central NSW, Kincumber Sewerage Treatment plant and various other locations.
We have extensive experience with structural steel installation on all sizes of applications from private homes to the grandstand construction at Manly Rugby Oval.