Liebherr LTM1060-3.1 Hire In Sydney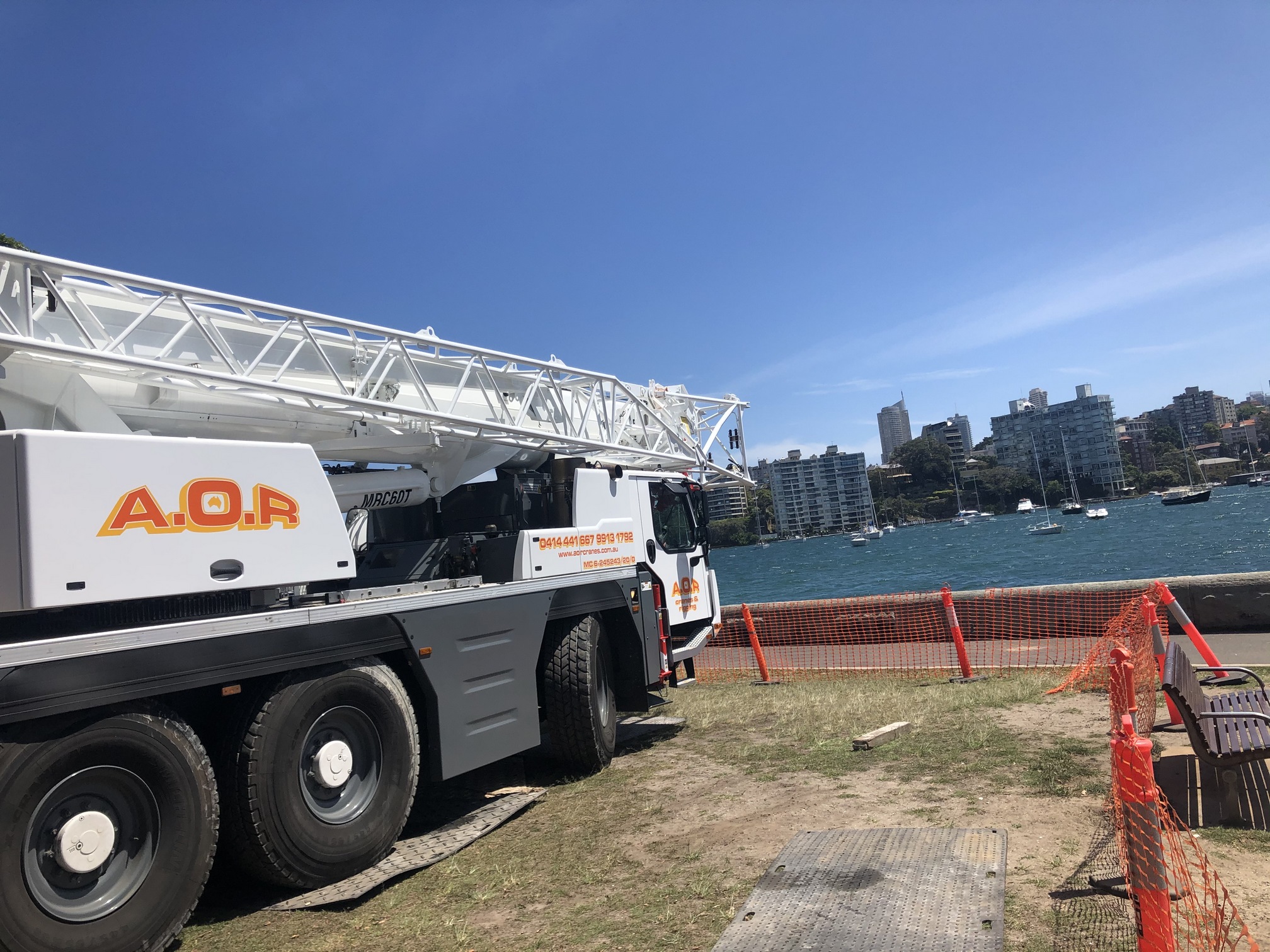 LIEBHERR LTM 1060 3.1 Crane Hire Sydney
You may already be convinced about the idea of securing a Liebherr LTM 1060 3.1 cranes for your project, but unsure of which company to hire from. AOR Cranes provides quality crane hire services in Sydney and obtains complete customer satisfaction. 
The LTM 1060-3.1 is designed for driving on roads with lots of ballast. A special method of dividing the ballast slabs has been included in the design of this mobile crane.
This means that a wide range of driving configurations can be achieved quickly and easily. Its compact dimensions and time-tested ECOmode and ECOdrive make this mobile crane extremely economical to use. In addition to its compact size, the 3-axle crane features a long telescopic boom and impressive lifting capacities.
Liebherr LTM 1060 3.1- Features
Max. load capacity; 60 t

at radius; 2.10 m

Telescopic boom from; 10.30 m

Telescopic boom up to; 48.00 m

Lattice jib from;  2.50 m

Lattice jib up to; 16.00 m

Drive engine/make; Liebherr

Drive engine; 6-Zylinder-Diesel

Drive engine/power; 270 kW

Number of axles; 3

Drive/Steering standard; 6 x 4 x 6

Drive/Steering option;

6 x 6 x 6

Driving speed;

85.00 km/h

Total ballast; 12.80 t
Liebherr LTM 1060 3.1 Capability
The Liebherr LTM1060 3.1 has a superb design and various driving configurations that can be achieved by dividing the ballast slabs. This gives the great reach into the sky up to hoist heights of 63 m are possible with the folding jib attached. 
With a time-tested technology, the telescopic boom is extended using the time-tested TELEMATIK single-cylinder telescoping system. Like other Liebherr cranes, it possesses reduced fuel consumption properties, ECOmode and ECOdrive cut fuel consumption by up to 10%. The prize-winning VarioBase support system is available as an option to enhance safety.
Liebherr LTM 1060 3.1 Sydney Crane Hire, AOR  Cranes
Our Liebherr LTM 1060 3.1 cranes for hire will provide you with a variety of complementary abilities. Our Liebherr LTM 1060 3.1 cranes can fit through doorways and are therefore ideal for use in tight spaces. 
Our Liebherr LTM 1060 3.1 lifts can operate on diverse sources of power such as LPG, electric, or diesel, meaning that you face fewer constraints. As well as the compact nature of spider cranes, their staggered outrigger positions, meaning that they are an ideal tool for working in tight access areas and inside buildings. 
Our extended fleet covers a wide variety of cranes that allow us to deliver a comprehensive package of services that can be adapted to both project requirements and its location. Call us now to secure one. 
If you like the sound of this crane, then it's worth taking a look at the other Liebherr cranes we offer like the